"The Queen"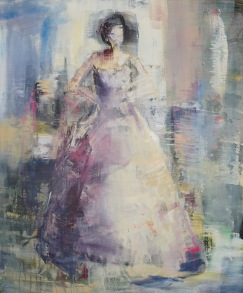 Price:
2 400 kr
Inc. 12% Tax
SKU:
P1796754
Type:
The Queen
Quantity:
In Stock
Storlek: Bildyta ca 30x40cm, inramad med passpartout kan bli ca 50x60cm. Obs! säljs oinramat i webshopen.

Högkvalitativa konstprint på syrafritt kvalitets papper. Kallas digigraphie eller Gicleé fine print i begränsad upplaga om 30 exemplar styck. Print från orginalmålningar i olja eller akryl. Signerade, med stämpel och medföljande äkthetsintyg. Färgbestående i minst 60 år från Epson skrivare och i samarbete med certifierade samarbetspartners. Passar bra med passpartout och inramning. Vi hjälper gärna till och tipsar.

Digigraphie/gicleé is an established art form. In a limited small edition of 30 prints. Prints from original paintings in oil and acrylic. Signed, stamped and a certificate follows. High quality paper is used. They look good with a passpartout.